The Earfull Episode 10 – Sonya Robinson

It is such a pleasure to be celebrating the tenth installment with prolific jazz violinst, composer and music educator Sonya Robinson! In this episode, Sonya discusses her newest album, her friendship with Miles Davis, and working on a children's book. Listen on iTunes!
Jazz violinist, composer and music educator Sonya L. Robinson was born in Milwaukee, Wisconsin, in 1959. The late great jazz trumpeter Miles Davis said Sonya's playing is reminiscent of Stuff Smith and Ray Nance, two of jazz's legendary violinist's. Robinson is a gutsy player with a beautiful sound and a fluidity that displays her technical finesse. Fans of Sonya have literally jumped out of their seats upon hearing the excitement that Sonya generates with her violin playing. They feel the raw emotion within her music.
Sonya, who has three albums to her name, Fly, Sonya and Sonya Live at Spiral, plays a variety of styles from the baroque, the blues, straight ahead and beyond.
A fluent composer, she writes and performs most of her own music. "Fly" features many old and new compositions.  A for Black is a song that features her trio-violin, drum and bass. It is a rollicking piece that moves with grace and speed and features the violin in its favorite key, a minor. Truth and Honesty is a ballad that displays a level of soulfulness that only her violin and her ideas can project. Eleven is a piece written the day after 911. In some ways a tribute to the survivors and in other ways a musical documentation of what many of us saw and went through on that epic day.
Sonya has been a featured guest performer for the UNCF annual fundraiser, Jazz at Riverside and has performed in festivals such as Summerfest, Jazz Fest Berlin and the Jacksonville Jazz Festival. From venues as varied as the Blue Note, NY to Spiral in Tokyo, Japan to Chicago's Southshore Festival, Sonya always gives a soul stirring-performance guaranteed to make you stand up and say "Where has she been?" She has performed with some of music's best, such as the late great Aaron Bell-jazz bassist with Duke Ellington, Melvin Rhyne, organist with Wes Montgomery, Bassist Richard Davis, Wynton Marsalis, Aretha Franklin and Liberace.
Sonya has won many honors and nominations. She was nominated for the NAACP Image Award for Best New Album, Voted one of America's Ten Most Beautiful Black Women, and Crowned Miss Black America in 1983.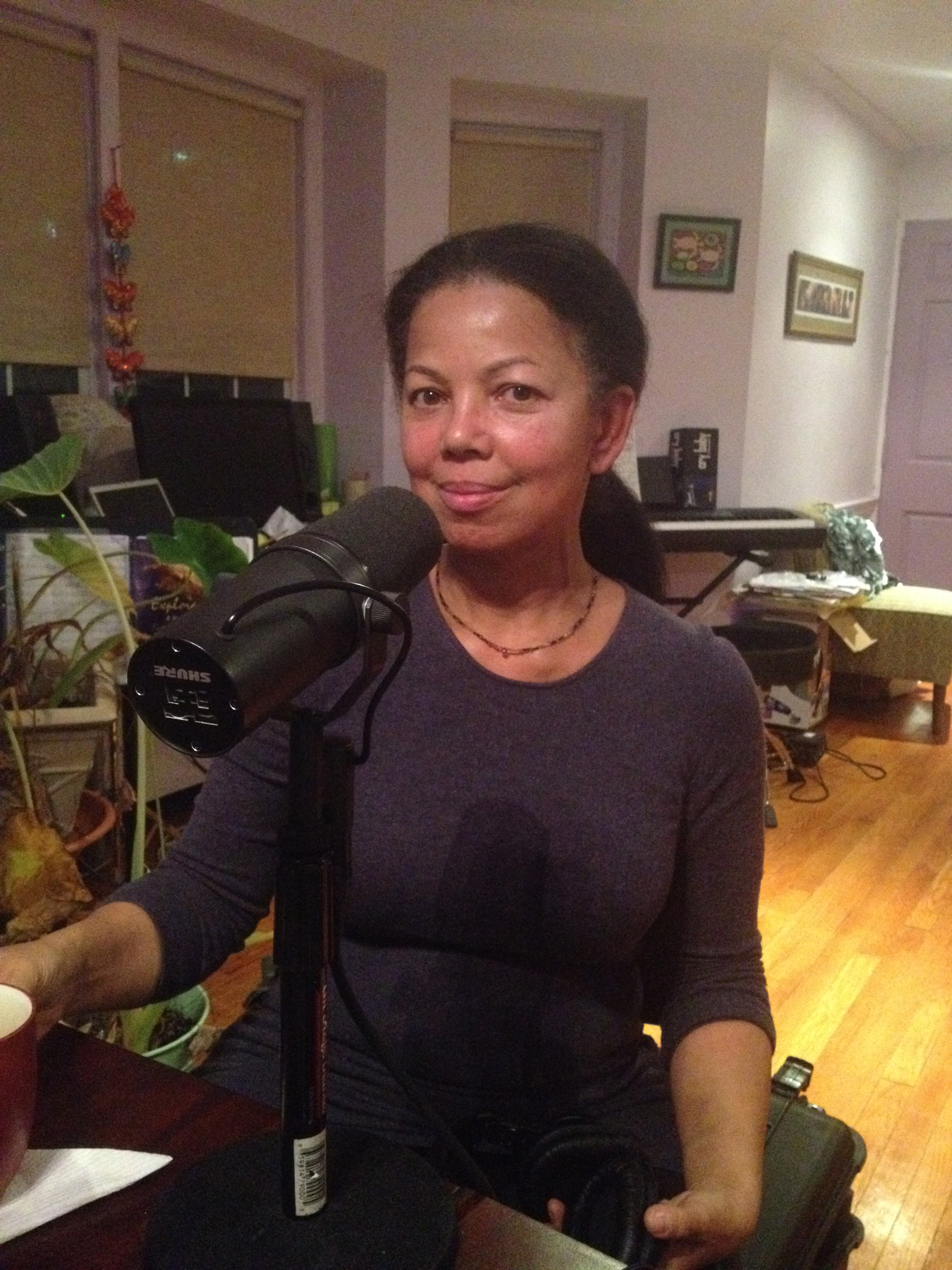 Sonya sitting down for our interview in November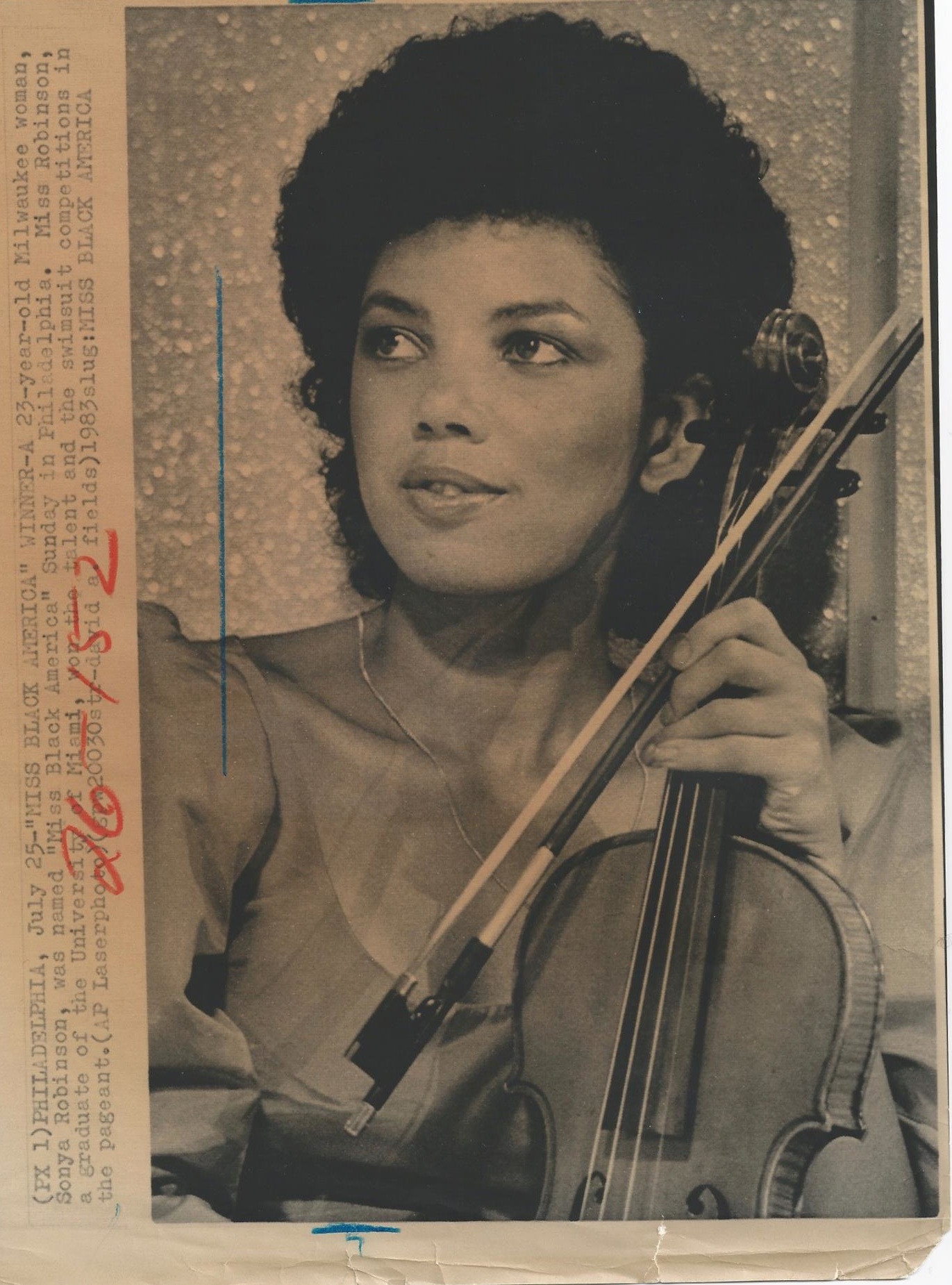 Old school Sonya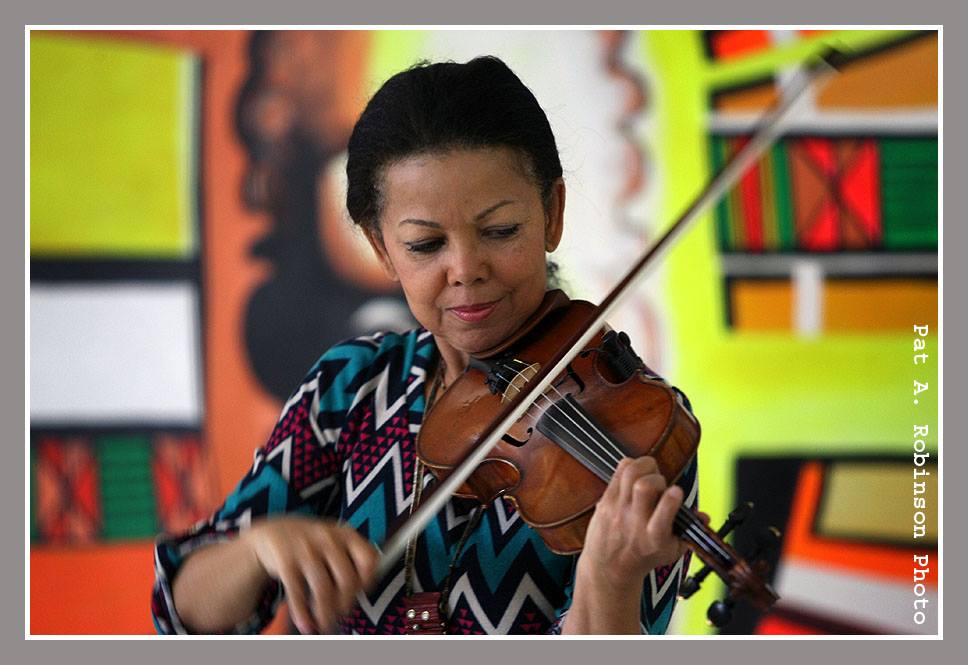 Recordings featured in this episode in order of appearance:
"Circle" by Sonya Robinson from her newest album Whistle
"What'll You Have?" Pabst Blue Ribbon Commercial
"Flying Home" Illinois Jacquet
"Wichita Lineman" by Glen Campbell
"September" by Earth, Wind & Fire
"Spain" by Chick Correa and Return to Forever
"I Wish I Knew" by Melvin Rhyne
"Afro Blue" by the Robert Glasper Experiment featuring Erykah Badu
"Dream Song" by Sonya Robinson from the album Fly
"I Want To Know" by Sonya Robinson from her newest album Whistle
"Whistle" by Sonya Robinson from her newest album Whistle
"Gymnopedie No. 1 (Satie)" by String Trio of New York
"Chameleon" by Herbie Hancock
"Carib-bean" by Sonya Robinson from her newest album Whistle
This episode of the Earfull was originally recorded on November 8th and released on December 18th, 2013. The cover art for the Earfull was made by Hallie Bean. I'd like to thank Sonya Robison for sitting down with me and you for listening. For mo re information on Sonya, please visit his website at sonyarobinsonmusic.com.  As always, you can find the Earfull on the iTunes music store, and also on Facebook.