The Earfull Episode 4 – Christine Correa
In this episode, Indian vocalist and pianist Christine Correa discusses growing up in the Taj Hotel in Mumbai, working in the dark with Ran Blake, and helping her students discover themselves through music. Listen on iTunes.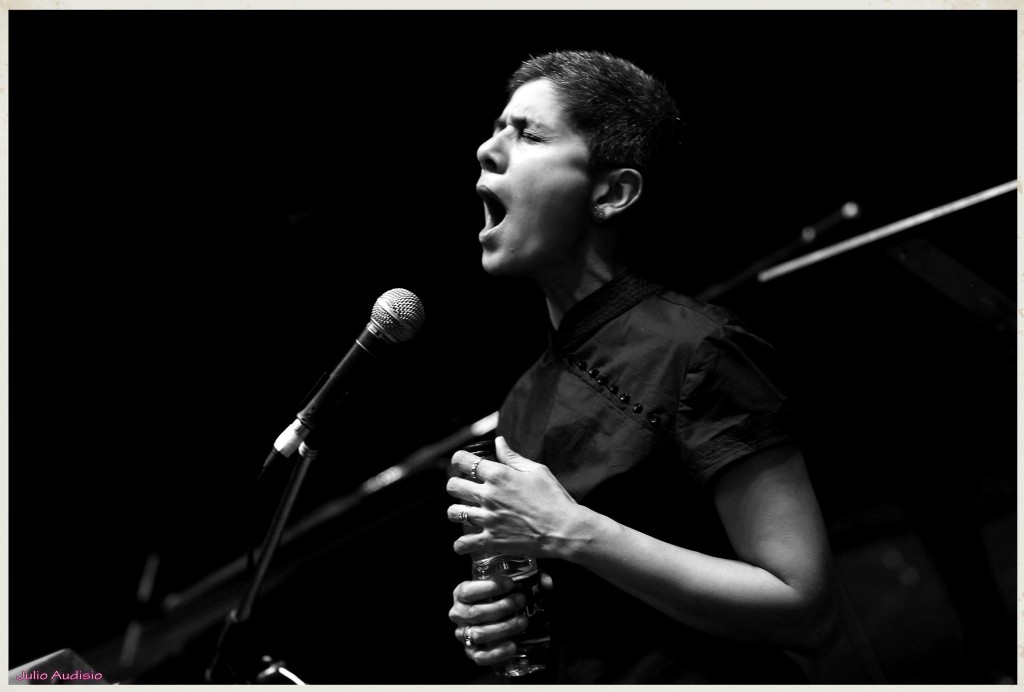 Vocalist Christine Correa is a native of Mumbai, India currently residing in New York. After relocating to the U.S, she soon became involved in a variety of improvisational contexts. Christine has performed and recorded with artists such as Steve Lacy, Ran Blake, John LaPorta, etc. and has appeared at numerous festivals and clubs in the U.S, Europe, Africa, the Middle East and India. She is a member of the Frank Carlberg Quintet which is dedicated to performing Carlberg's settings of 20th (and 21st) century poets such as Robert Creeley, Anselm Hollo, Jack Kerouac, etc. Christine is Director of the Maine Jazz Camp – a camp for high school and middle school students.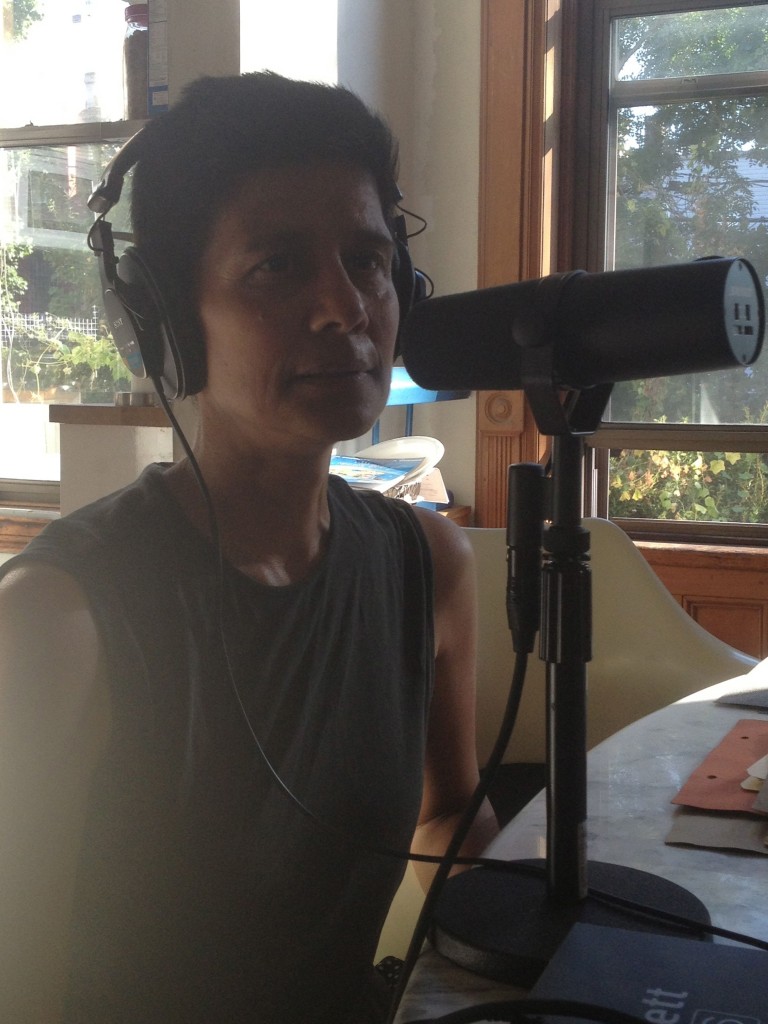 Christine sitting down for our interview in her home in Brooklyn, NY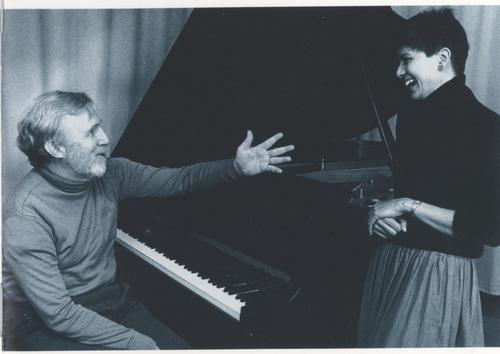 with Ran Blake
 Frank Carlberg Quintet (Christine Correa, John O'Gallagher, John Hebert, Michael Sarin, and Frank Carlberg (her husband)): 03-07-09 Cornelia Street Cafe
Photos from her scrapbook:
Micky Correa, Christine's father and bandleader: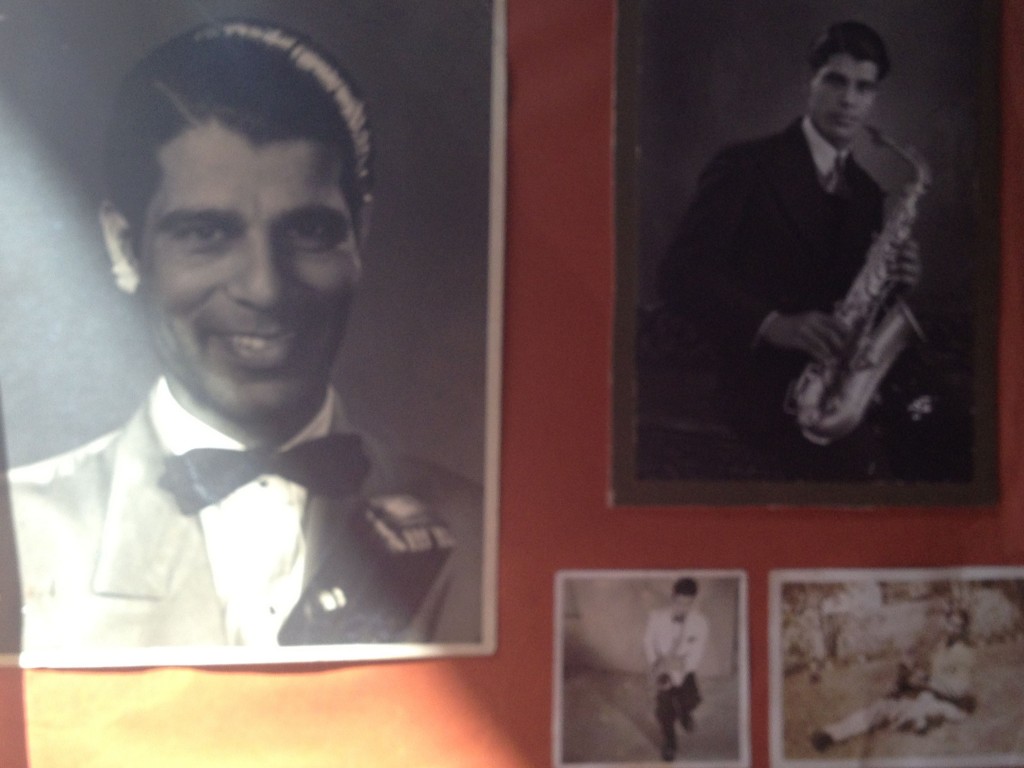 Christine's uncle playing in drums in her father's band: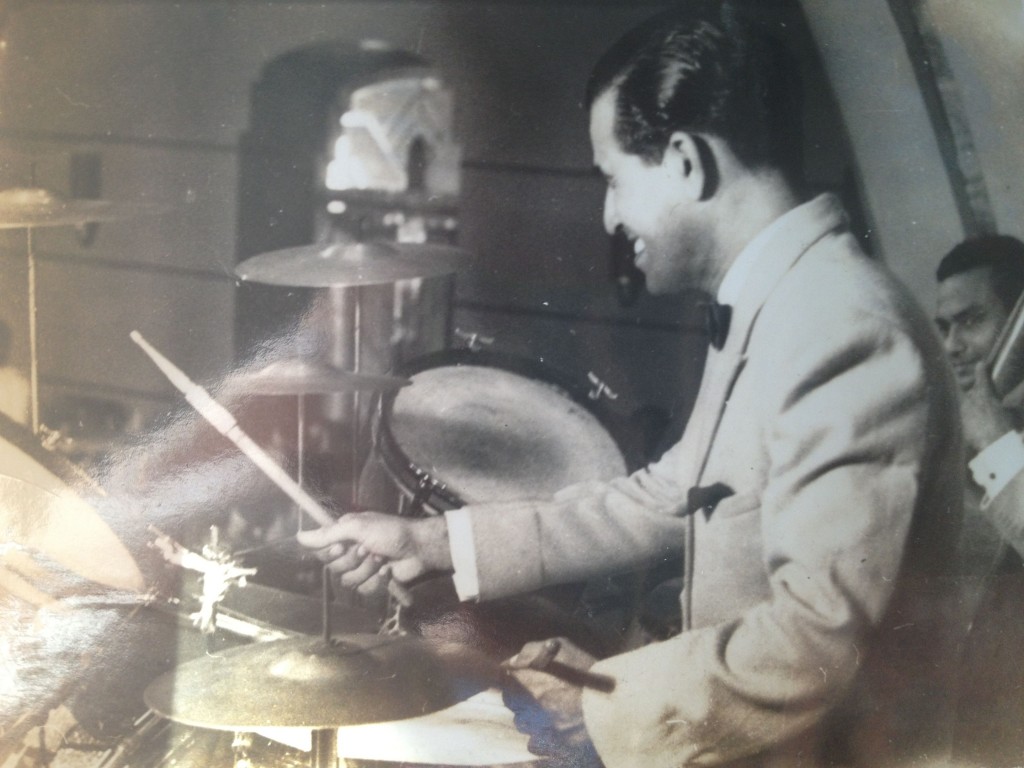 Micky Correa's band at the Taj Mahal Hotel: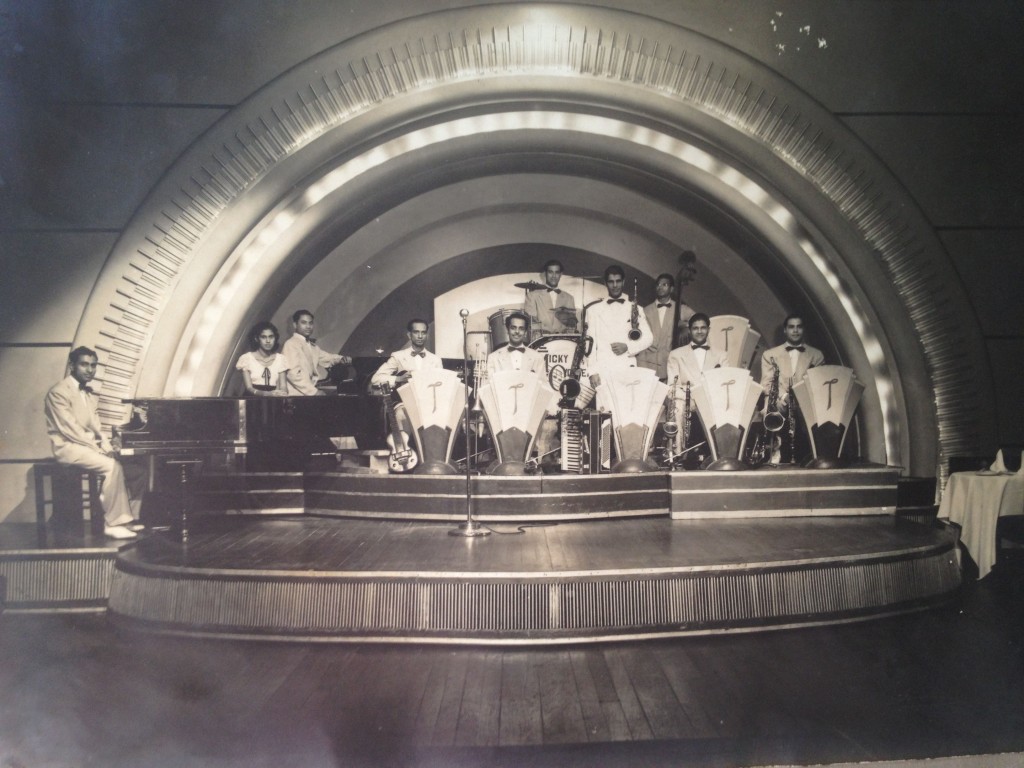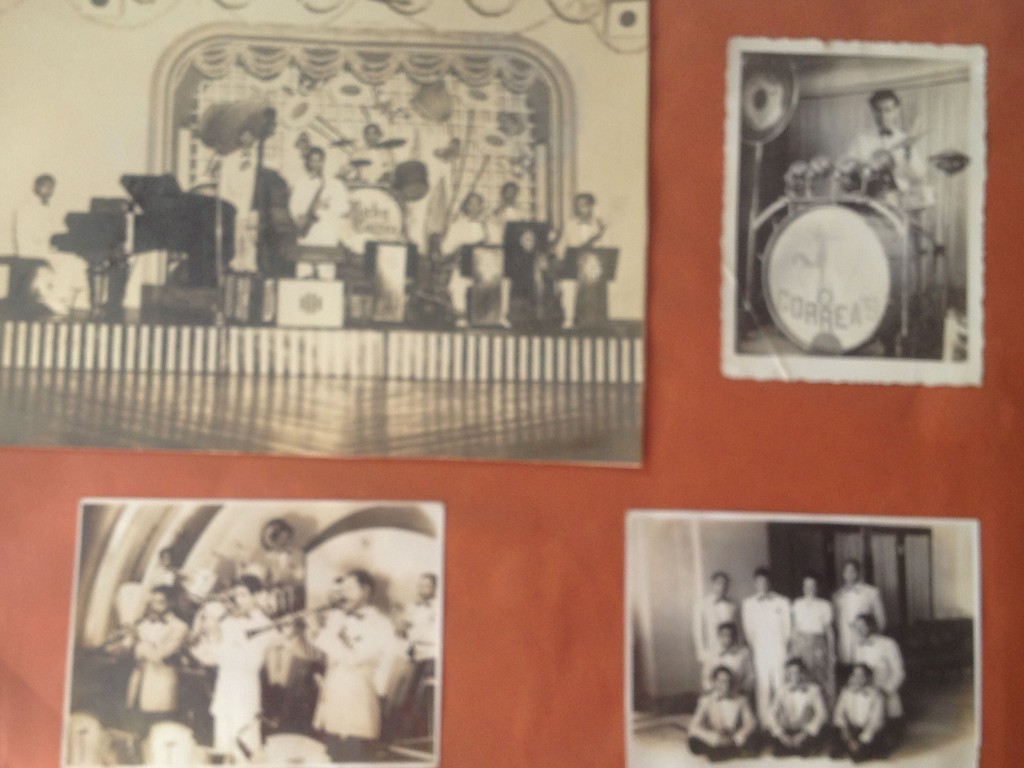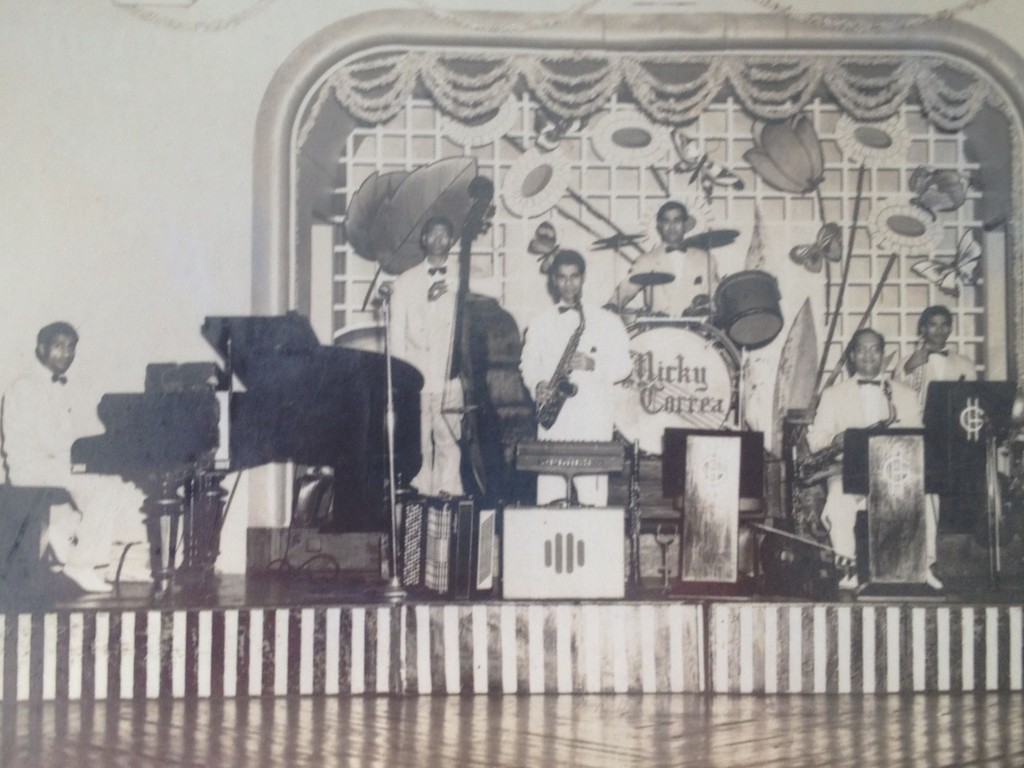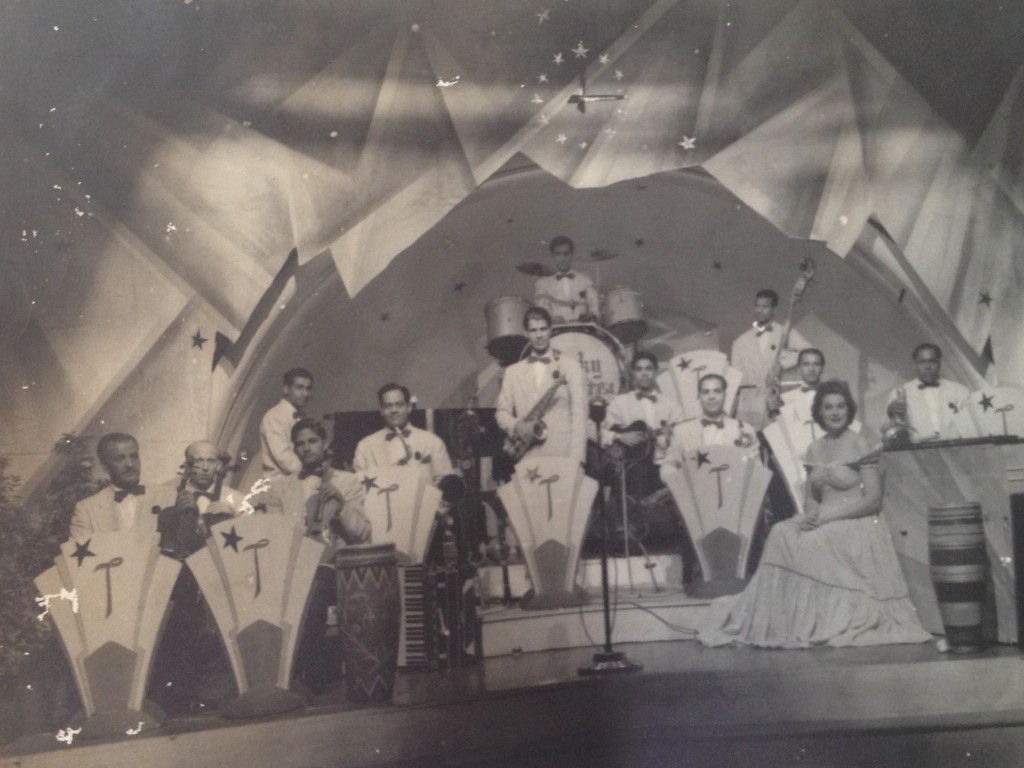 Program at the Taj Mahal Hotel on Independance Day in India:
Paul Desmond and Duke Brubeck in Bombay: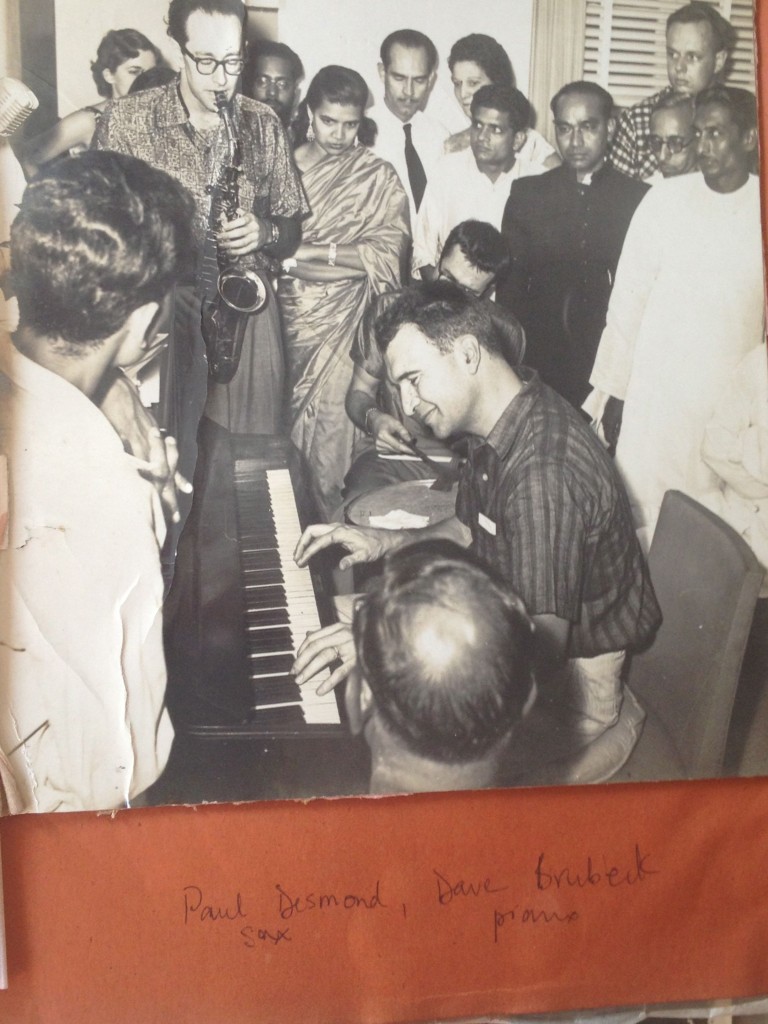 Picture with Christine's mother (on the left of Duke Ellington):
Recordings in order of appearance:
Clips of Micky Correa's Swing band (recordings to be posted soon)
"Chopin Etude in a minor Op.25, No. 4", composed by Frederick Chopin and performed by Dang Thai Son
"Bhagyada Laxmi Baramma" by Bhimsen Joshi
"Ek Raasta Hai Zindagi (Kaala Pattahar)" performed by Shashi Kapoor in the Bollywood film "Kaala Pattahar"
"Laura" performed by Jeanne Lee and Ran Blake
"September Songs" performed by Betty Carter
"Brother Can You Spare a Dime" by Abbey Lincoln
"Brother, Can you Spare a Dime" performed by Christine Correa and Ran Blake
"If Ever There Is" by the Frank Carlberg Quintet
This episode of the Earfull was originally recorded on September 5th and released on October 9th, 2013. The cover art for the Earfull was made by Hallie Bean. I'd like to thank Christine Correa. For more information on Christine, please visit her page on facebook. You can find the Earfull on the iTunes music store, soundcloud, and Facebook.