The Earfull Episode 1 – William Shadrack Cole
This is the debut show of the Earfull: the podcast that explores the lives of musicians through music! In this episode, William Shadrack Cole (my dad), talks about his experiences growing up in Pittsburgh during the height of the steel mills; becoming an amateur boxer at 11 years old; organizing the first sit-in in the history of Pittsburgh during the Civil Rights Movement; his mentor, Nigerian philosopher Fela Sowande; his controversial tenure at Dartmouth College; and, of course, his life as a multi-instrumentalist. Listen on iTunes.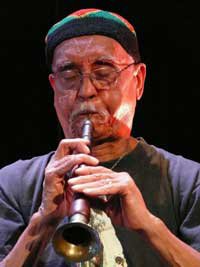 Bill Cole (b. October 11th, 1937) is an American jazz musician, composer, educator and author.  An admired innovator in the music world, Cole successfully combines Eastern sounds with an American art form – jazz.  Cole specializes in non-Western wind instruments, especially double reed horns – including Chinese sonas, Korean hojok and piri, Indian nagaswarm and shenai and Tibetan trumpet, as well as the Australian digeridoo and Ghanaian flute.  Cole is the leader of the Untempered Ensemble which he founded in 1992. He has performed with Sam Rivers, Billy Bang, Jayne Cortez, Julius Hemphill, Ornette Coleman, James Blood Ulmer, William Parker, Fred Ho, Gerald Veasley and others, at Carnegie Hall, Lincoln Center, Town Hall, Symphony Space and venues around the U.S., and has recorded for Boxholder Records.
All About Jazz has written: "Cole has explored the expressive capabilities of Asian double reed instruments in a jazz context for almost four decades. His virtuosity on digeridoo, Chinese sona, Ghanian flute, Indian shenai and nagaswarm infuses his writing and improvising with a pan-global authenticity that avoids dilettantish exoticism."  "Cole takes solo after solo that allows a lifetime of immersion in Jazz to reveal itself through the extraordinary timbral resources of his chosen instruments." (Michael Parker) In the early 1980's Professor Fela Sowande gave Cole a collection of 500 proverbs from the Yoruba of Nigeria. Since then Cole has written musical compositions based on almost 100 of the proverbs, many of which are among the Ensemble's repertoire.  From 1975 – 1982 Cole wrote seven major works based on the philosophy of the Ibo of Nigeria, which holds that the human soul reincarnates seven times.  Each of the "Seven Cycles" increased in length and size – ranging from the First Cycle (featuring Cole with Sam Rivers and Warren Smith) to later Cycles that included as many as 40 musicians, drumming ensembles and Gospel choirs.
Cole served as professor of music at Amherst College until 1974, and then at Dartmouth College until 1990 (for more on his controversial time at Dartmouth, click here).  He retired in 2010 as Chair of the Department of African American Studies at Syracuse University.  Cole has authored books about two jazz legends: "Miles Davis: The Early Years" (1974, William Morrow/1994, Da Capo Press), and "John Coltrane" (1976, Schirmer/2001 Da Capo Press), and has published numerous reviews and critical essays.
For more about Bill Cole please visit his website at http://billcole.org/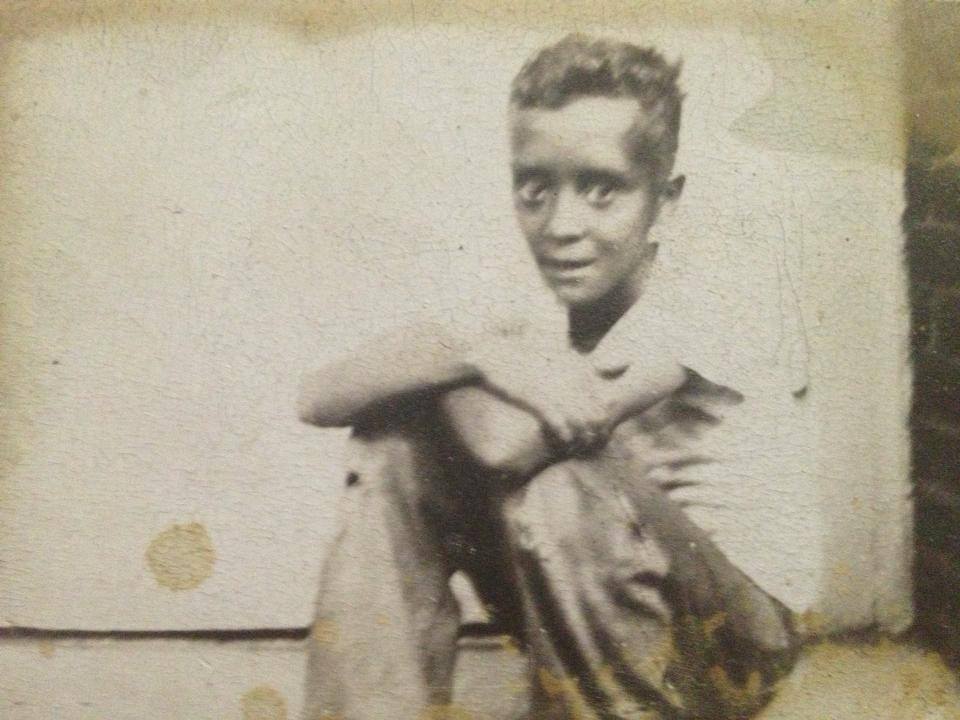 Bill Cole in 1948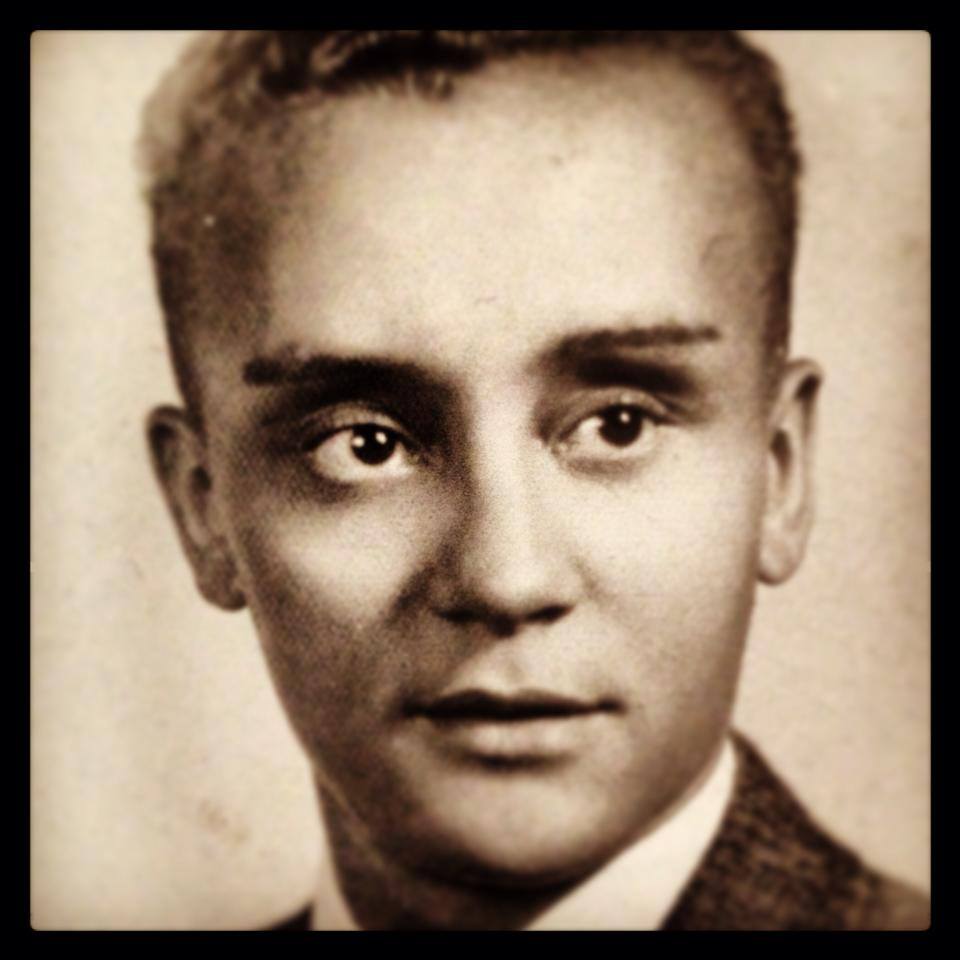 Portrait of Bill Cole taken sometime in the late 1950s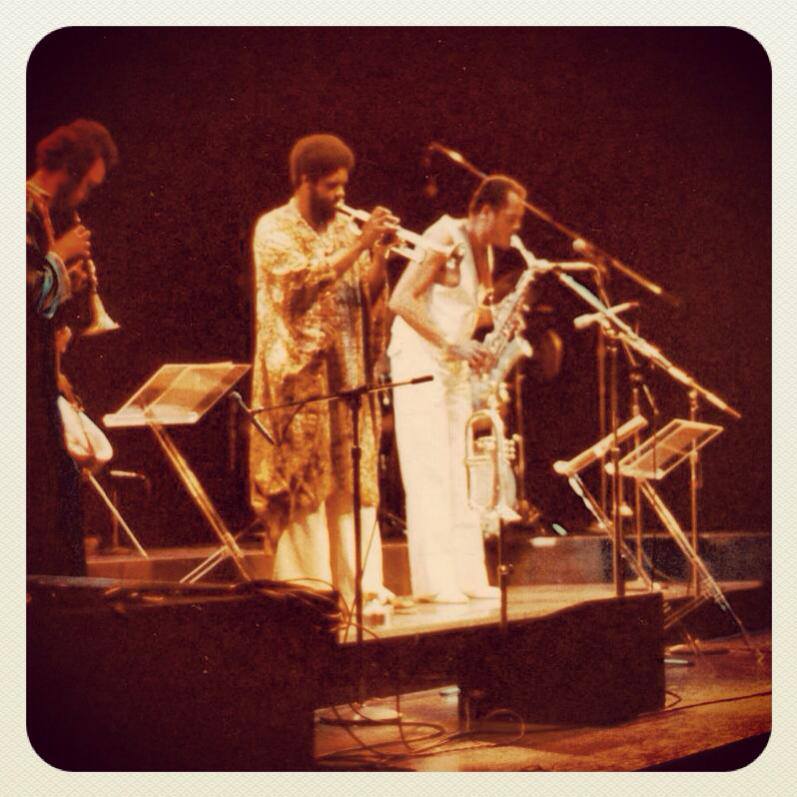 Bill Cole (left) performing with Baikida Carroll (center), Julius Hemphill (right), Abdul Wadud and Philip Wilson (not pictured) – Aug 1979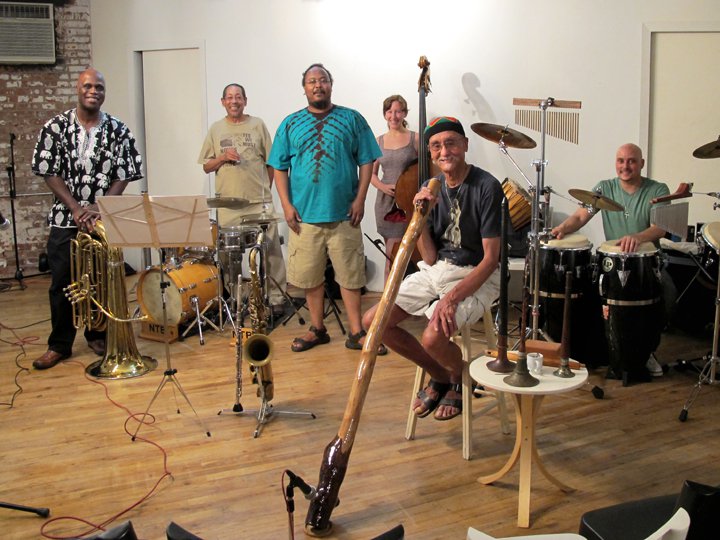 Bill Cole with the Untempered Ensemble, performing at the Brecht Forum in 2010. From left to right: Joseph Daly, Warren Smith, Ras Moshe, Shayna Dulberger, Bill Cole, and Bill Cole's son Atticus Cole.
Bill Cole's duet album with Billy Bang released in 2009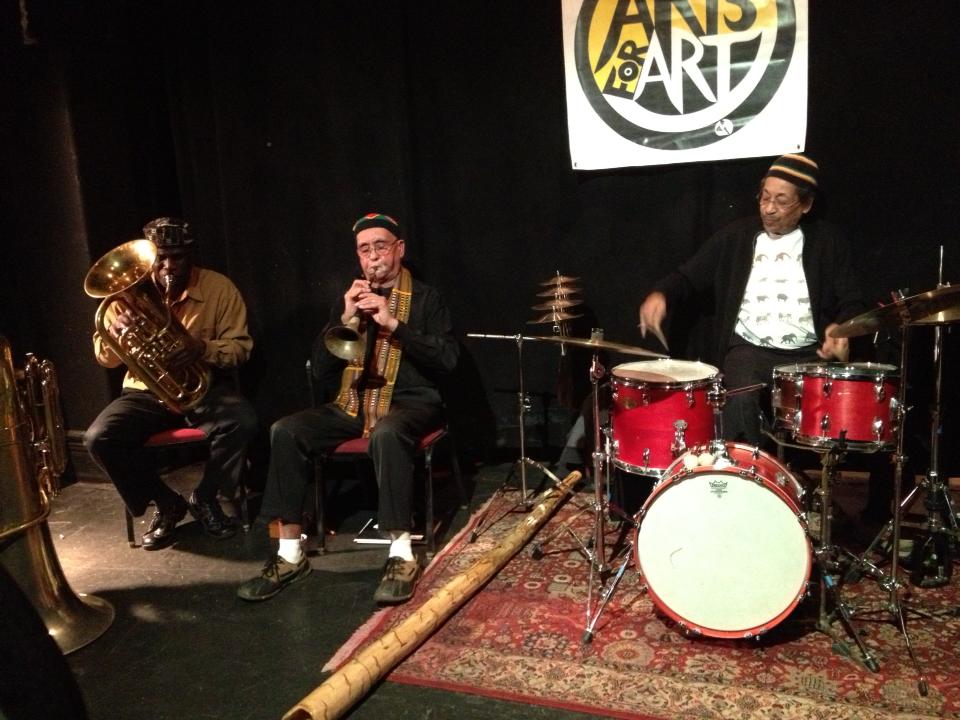 Bill Cole performing with Joseph Daly and Warren Smith in a tribute to Jayne Cortez earlier this year
Recordings featured in this podcast (in order of appearance):
"Don't Wait For The Day of Battle Before Getting Your Weapons Ready", from Proverbs for Sam by Bill Cole's Untempered Ensemble, Boxholder Records 2008
"Peter and the Wolf, Op. 67" by Prokofiev, Leopold Stokowski conducting the All American Orchestra. Basil Rathbone, narrator. Recorded July, 1941.
"A Tisket A Tasket" performed by Ella Fitzgerald from Ella Fitzgerald: Ken Burns Jazz, Verve Records 2000
Excerpt from the "Nat King Cole Show" on NBC 4, starring Nat King Cole and featuring Peggy Lee and Julius LaRosa
"Raindrop" Prelude, Op 28, No. 15, Frederic Chopin
"A Night in Tunisia" from Musings of Miles by Miles Davis, Original Jazz Classics 1955
"Will You Still Be Mine?" from Musings of Miles by Miles Davis, Original Jazz Classics (Prestige) 1955
"Bye-Ya" from Thelonious Monk Trio by Thelonious Monk, Original Jazz Classics (Prestige) 1954
"Bach Cello Suite No. 1 – Allemande" performed by Mstislav Rostropovich
"Piano Concerto N.º 2 Op. 21 in F minor – II Larghetto" by Frederic Chopin, performed by Arthur Rubinstein and the London Symphony Orchestra conducted by André Previn, 1975
"The Old Country" from Nancy Wilson / Cannonball Adderley by Nancy Wilson, Capitol Records 1962
Art Blakey and the Jazz Messengers performing in Tokyo in 1961
"We As a People Will Get to the Promised Land" Martin Luther King Speech
"Walter Cronkite Announces Death of JFK" November 22, 1963
Footage from "Death of Martin Luther King" 1968
"String Quintet No. 4 in G minor, K. 516" by Wolfgang Amadeus Mozart
"Turn on, Tune In, Drop Out" video by Timothy Leary
"City Blues" from The Gardens of Harlem by Clifford Thornton and The Jazz Composers Orchestra, JCOA Records 1975
"Wesleyan Gamelan Final Part" 2008
"Song for Clifford Thornton" from Untempered Trio by the Untempered Trio, 1992
"Beatrice" by Sam Rivers, performed by the Sam Rivers Quartet, 1989
"A Man of Outstanding Quality is Preeminent Among His Comrades" from Untempered Ensemble by Untempered Ensemble, 2011
This episode of the Earfull Podcast was originally recorded on July 7th and released on September 18th, 2013. It was edited from 3 hours down to a little over an hour. The cover art for the Earfull was made by Hallie Bean. I'd like to thank Bill Cole for sitting down with me and you for listening. For more information on Bill Cole, you can visit his website at BillCole.org. You can find the Earfull on the iTunes music store, soundcloud, and Facebook.