In this episode, percussionist, band leader, music educator and composer Warren Smith discusses listening to Art Tatum play at rent parties amidst the smell of chitlins as a child; his 5 decades as a music educator in New York; and his relationship with Nina Simone. Listen on Itunes!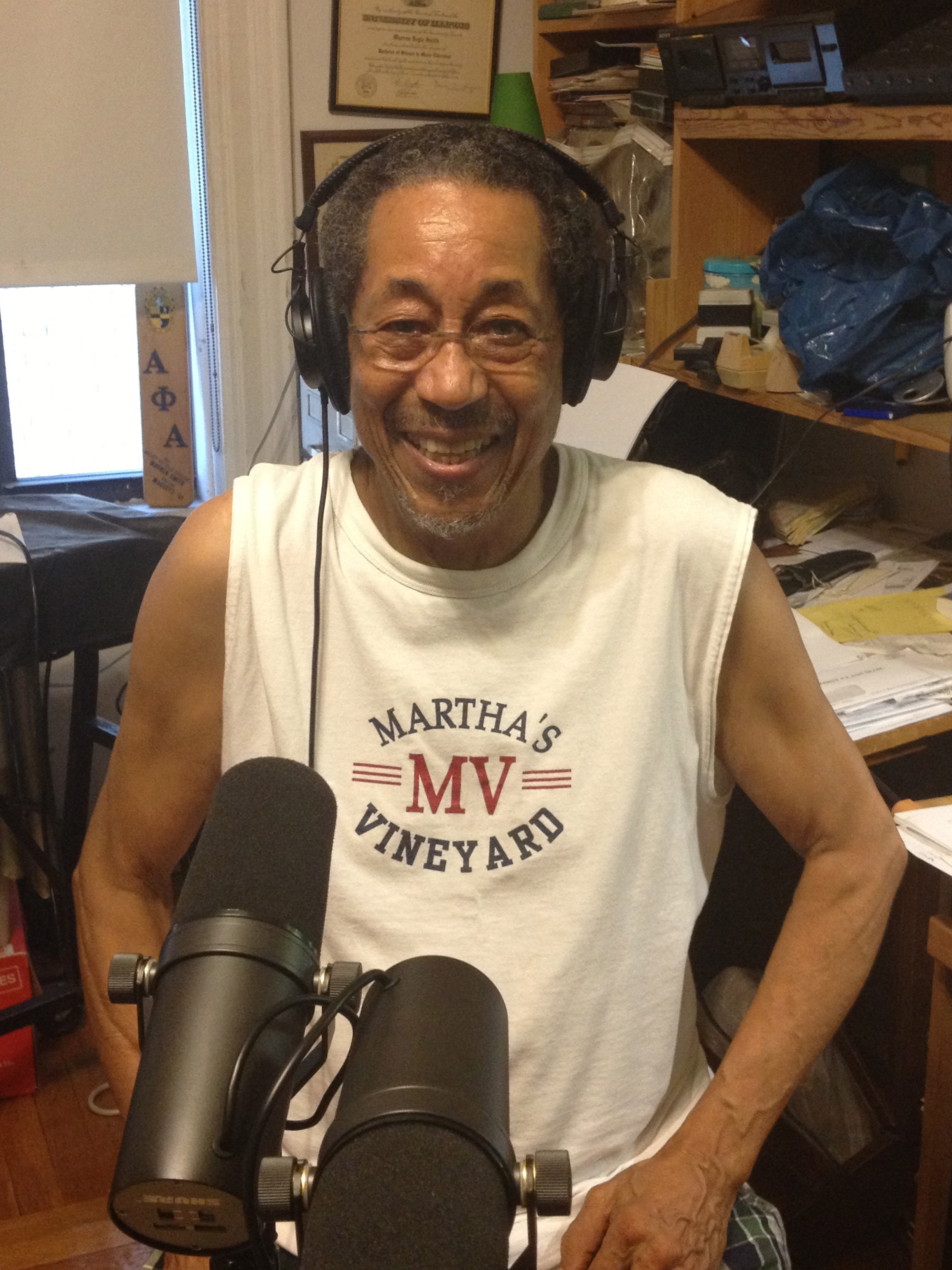 Warren Smith sitting down for our interview at his apartment in Harlem, New York
Percussionist Warren Smith was born on May 14th, 1934, in Chicago, Illinois, into a musical family; his father played saxophone and clarinet with Noble Sissle and Jimmy Noone, and his mother was a harpist and pianist. He studied clarinet under his father from age four, but quickly became infatuated with the drums around age 6. In 1957, he graduated from the University of Illinois with a degree in music education. He then received his masters from Manhattan School of Music in 1958..
One of his earliest major recording dates was with Miles Davis as a vibraphonist in 1957. He found work in Broadway pit bands in 1958, the same year he began working with Gil Evans. In 1961 he co-founded the Composers Workshop Ensemble, a New York-based jazz composition and performance ensemble. In the 1960s Smith accompanied Aretha Franklin, Nina Simone, Lloyd Price, and Nat King Cole; he worked with Sam Rivers from 1964-76 and with Gil Evans from 1968-1976. In 1969 he played with Janis Joplin and in 1971 with Tony Williams Lifetime. He was also a founding member of Max Roach's percussion ensemble, M'Boom, in 1970. In the 1970s and 1980s Smith had a loft called Studio Wis which acted as a performing and recording space for many young New York jazz musicians, such as Wadada Leo Smith and Oliver Lake. Through the 1970s Smith played with Andrew White, Julius Hemphill, Muhal Richard Abrams, Nancy Wilson, Quincy Jones, Count Basie, and Carmen McRae. Other credits include extensive work with rock and pop musicians and time spent with Bill Cole, Anthony Braxton, Charles Mingus, Henry Threadgill, Van Morrison and Joe Zawinul. He continued to work on Broadway into the 1990s, and has performed with a number of classical ensembles. This fall he was honored as New York City Musician of the Year by Y'all of New York, Inc.
As a music educator, Smith taught in the New York City public school system from 1958 to 1968, at Third Street Settlement from 1960 to 1967, at Adelphi University in 1970-71, and at Suny, Old Westbury from 1971.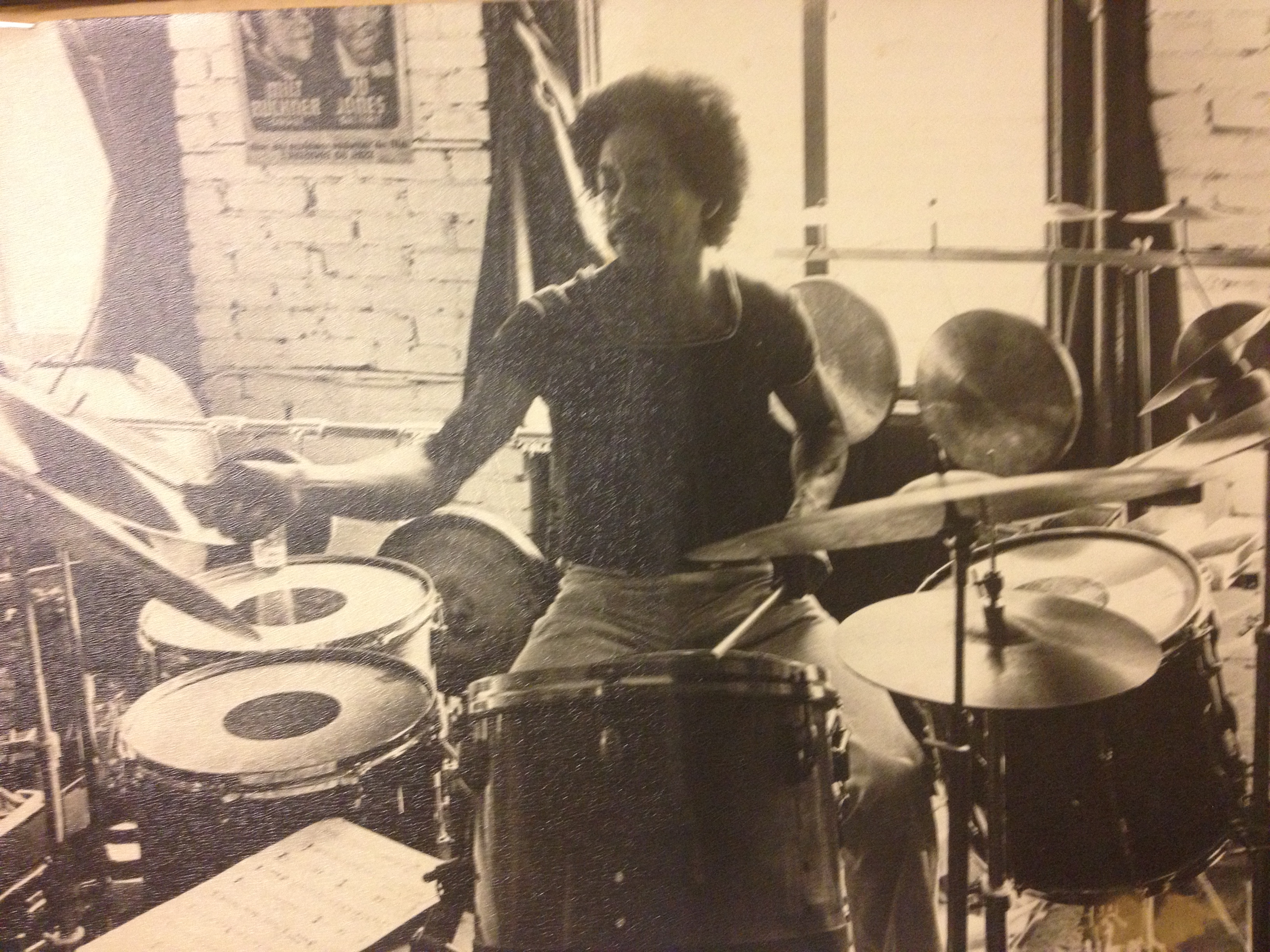 Warren drumming around 1960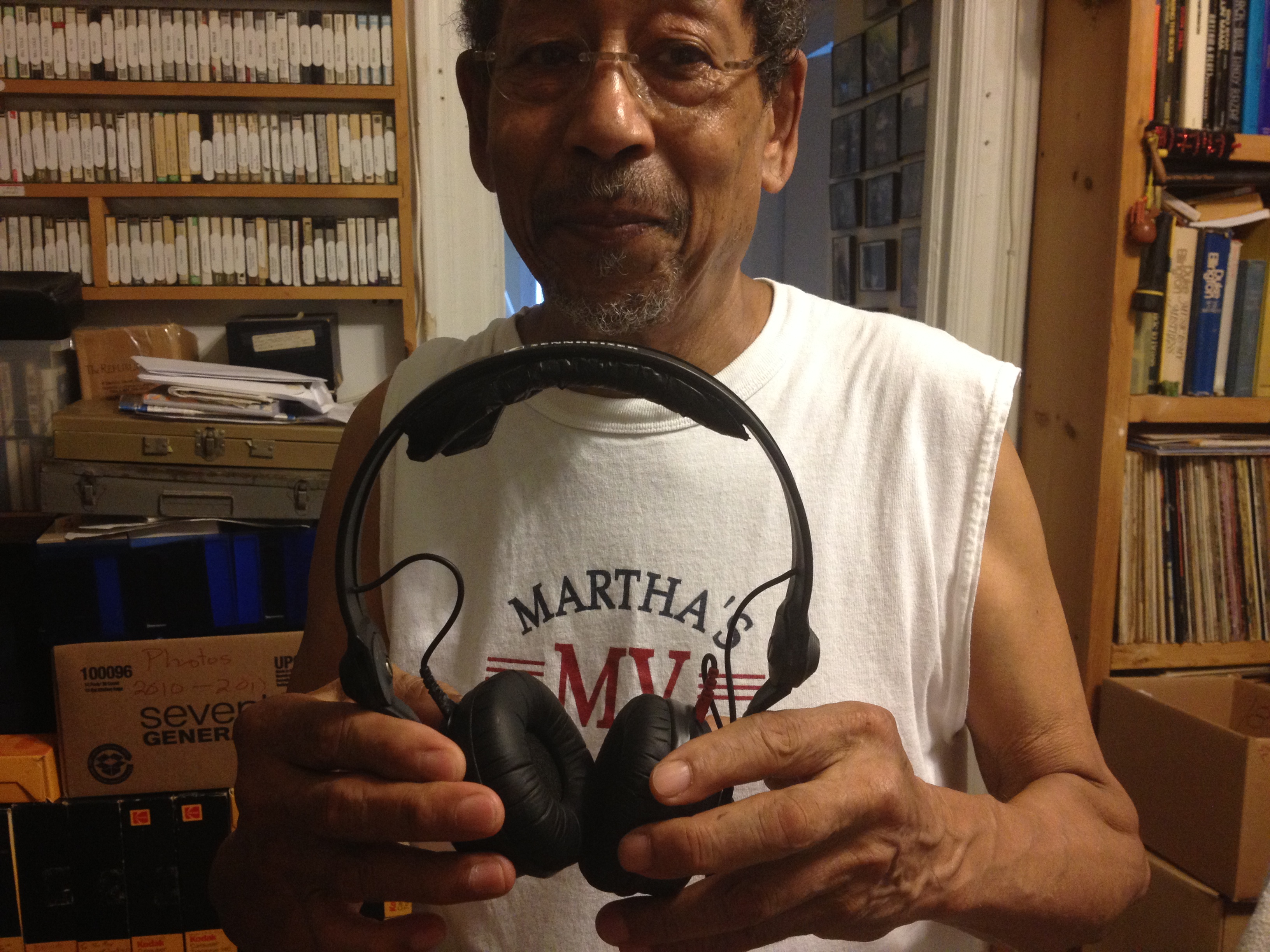 Warren showing me head phones he bought in 1963 for $300 – still sound great! (also take note of all his recordings in the backgroud)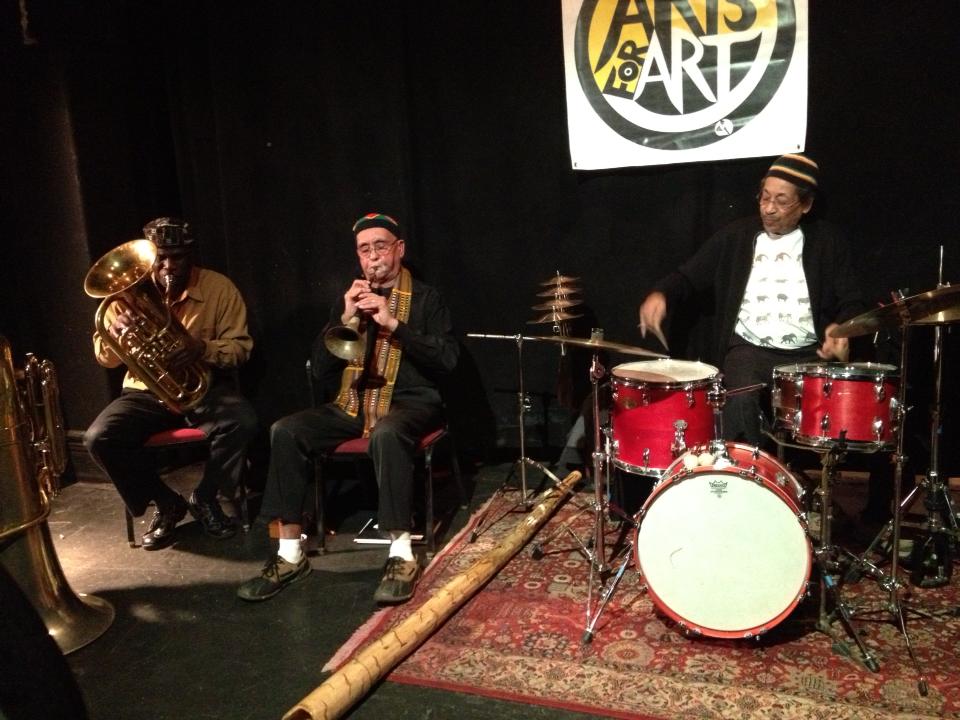 Warren Smith performing with Joseph Daly and Bill Cole last year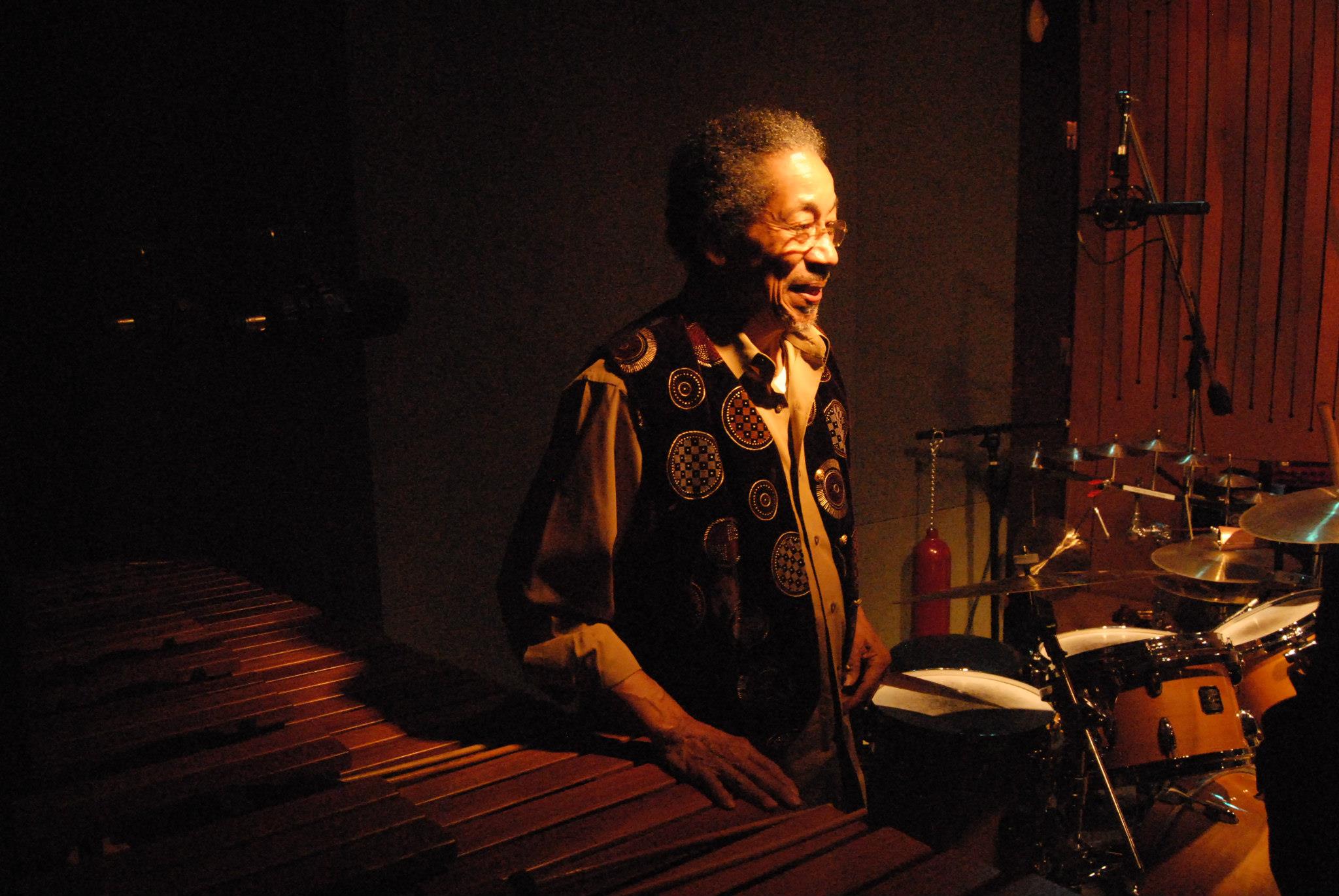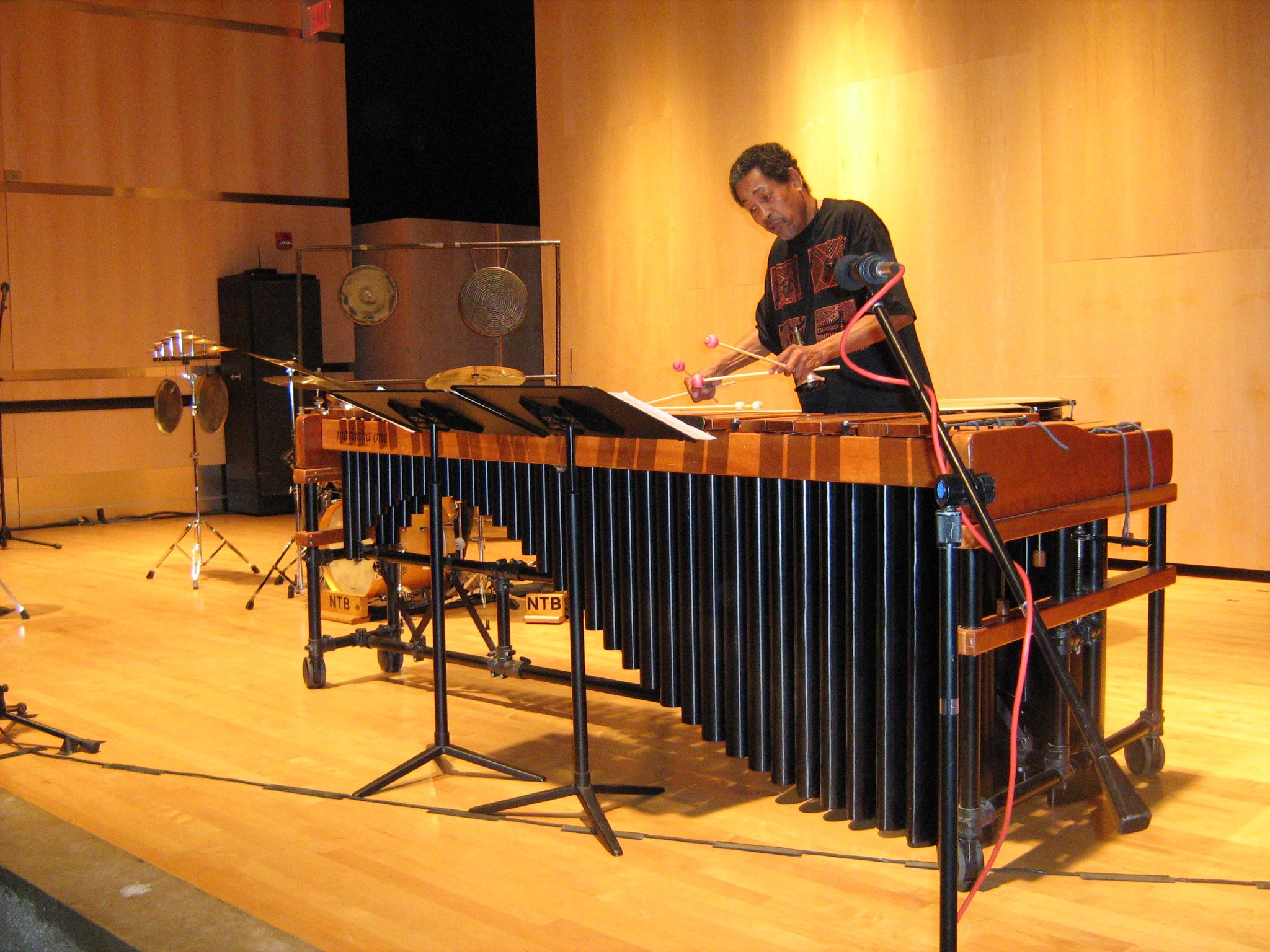 Recordings featured in this podcast (in order of appearance):
"Ecorah Suite" performed by Warren Smith & The Composers Collective
"The Original Standard 26 American Drum Rudiments: 1-5" by Walker Janelle
"I Know That You Know" performed by Jimmie Noone's Apex Club Orchestra, Brunswick 1937 (Originally recorded by Vocalion, 1928)
"The Happy Blues" performed by Gene Ammons (ts), Art Farmer (tp), Jackie McLean (as), Duke Jordan (p), Addison Farmer (b), Art TAylor (ds). Candido (cga). Prestige, 1956 –  Recorded at RVG studio, Hackensack, New Jersey, 23/4/1956
"Yesterdays" performed by Art Tatum 
 "Stardust" performed by Lionel Hampton, Oscar Peterson, Ray Brown and Buddy Rich.
"America" performed by George Chakiris (in the role of Bernardo) and Rita Moreno (in the role of Anita) and other members of the Ensemble in West Side Story
Excerpt from The Jimmy Dean Show
"Big Spender" performed by Pearl Bailey
"Come On Write Me" performed by Melving Van Peebles from the "What the….You Mean I Can't Sing?!" album, Water 1974
"I Loves You Porgy" performed live by Nina Simone, Paul Palmieri, Lisle Atkinson, Warren Smith, and Mantego Joe, 1962
"Sidewalk Tree" performed by Ralph Carter in Raisin at the 1974 Tony Awards 
M'Boom – Live at Alassio, Italy 1979 with Max Roach, Ray Mantilla, Warren Smith and Freddie Waits
Azande "Drummin" Cummings (one of Warren's many students) playing at the " MILES DAVIS" , tribute concert in San Miguel, Mexico.
"The Sleeping Lady and The Giant Who Watches Over Her" performed by Duke Ellington and his Orchestra on the Latin American Suite, Fantasy Records 1972.
"Sand Sun Rising" performed by Warren Smith & The Composers Collective
This episode of the Earfull Podcast was originally recorded on July 18th and released on November 4th, 2013. The cover art for the Earfull was made by Hallie Bean. I'd like to thank Warren Smith for sitting down with me and you for listening. For more information on Warren Smith, look for him on facebook, allaboutjazz, and wikipedia. You can find the Earfull on the iTunes music store, tumblr,  twitter and Facebook.