In this episode, Jazz saxophonist, clarinetist and composer Ole Mathisen talks about growing up playing music in Norway, being a studio musician in South Korea, and composing in New York. Jazz trombonist, composer, and educator Chris Washburne is often mentioned in this interview. For more on him, please see episode 2 of this podcast. Listen on iTunes!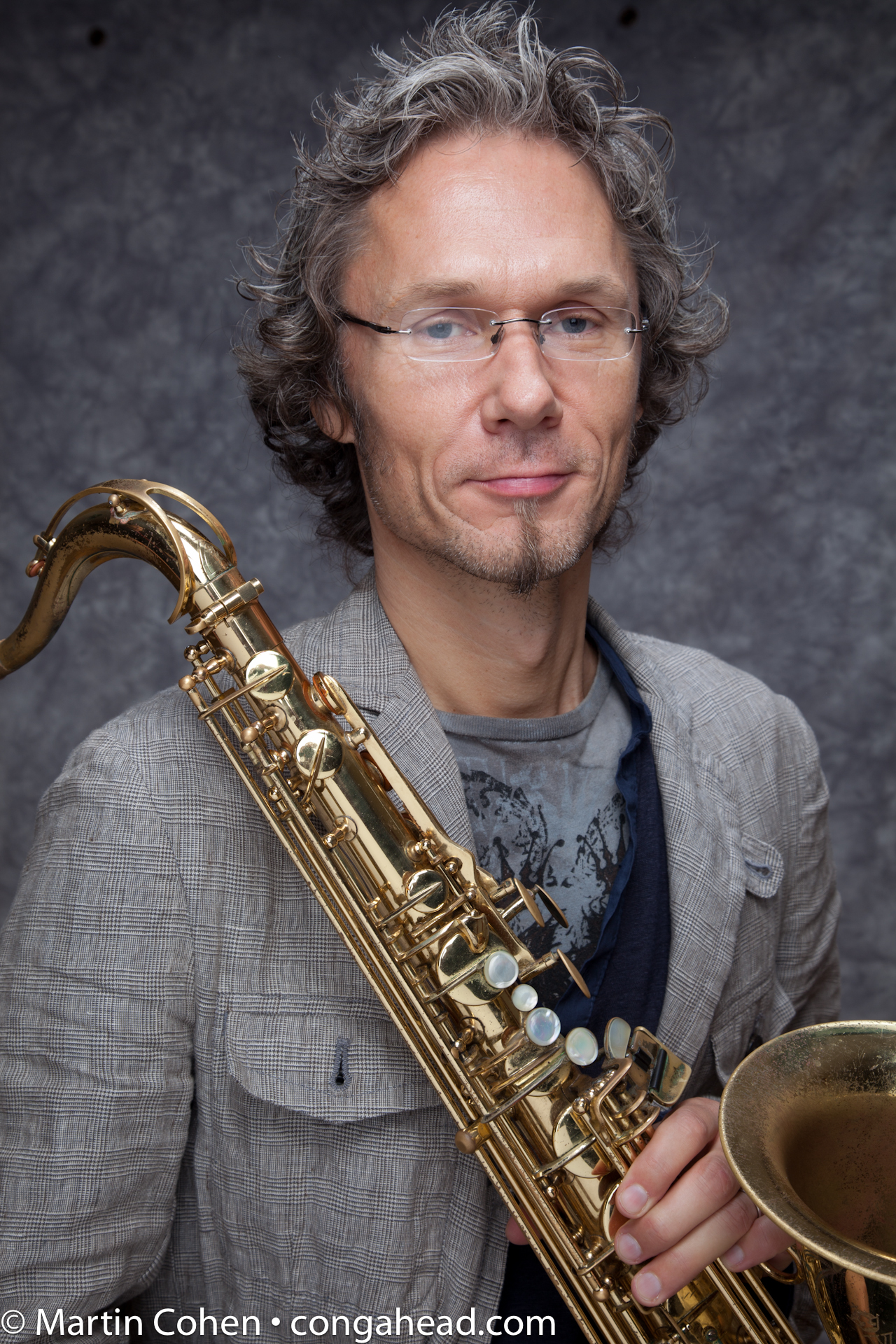 Ole Mathisen was born in Sundfor, Norway in 1965. received his Bachelor Degree in Professional Music from Beklee College, graduating summa cum laude in 1988, and earned a Masters Degree in Jazz Performance from Manhattan School of Music in 1995. His teachers include renowned saxophone guru Joe Viola, woodwind master Bob Mintzer, Maria Schneider (arranging), and Ed Green (composing/ film scoring). He is the brother of Jazz musicians Per Mathisen (bass), Hans Mathisen (guitar) and Nils Mathisen (keyboards, guitar and bass) and has been a member of the Jazz Studies Faculty at Columbia University since 2005.
Over his 18 years in the New York Jazz and studio scene, Ole Mathisen has been involved with classical, jazz, electronic, ethnic, and experimental music, and established himself as someone with a unique voice both as an instrumentalist and as a composer, relentlessly experimenting and pursuing new standards for himself through playing and writing. Jerry D'Souza of All About Jazz writes: "His saxophone wanders into seductive odd time signatures,… riding an angular trail, adding fast jabs and a tumble of notes that blow across in an intense whirl." Charles Farrell of eMusic writes: "Mathisen has already moved away from any forebears into his own territory." Ole continues to tour worldwide, teach, and contribute to numerous recordings every year. With the group FFEAR, he was awarded the Chamber Music America "New Jazz Works" grant of 2009. The premiere of his CMA composition, "Mirage," was featured on JazzSet with Dee Dee Bridgewater. Ole has worked on over 100 CD releases, composed several movie and television scores, and has participated on innumerable commercials. In 2007 he released "CHINESE HOROSCOPE," (Jazzheads) his first album as a leader to critical acclaim. The follow up album "PERIODIC TABLE,' (Jazzheads) was released in April of 2010. The trio album, "ELASTICS," (Losen) with Per Mathisen and Paolo Vinaccia, was released in the spring of 2011 to rave reviews. He is the leader of Ole Mathisen ZERO-SUM, co-leader of FFEAR, and a member of Chris Washburne's SYOTOS, Alex Garcia's Afromantra, Amir ElSaffar's Two Rivers Ensemble, and Mamak Khadem Ensemble.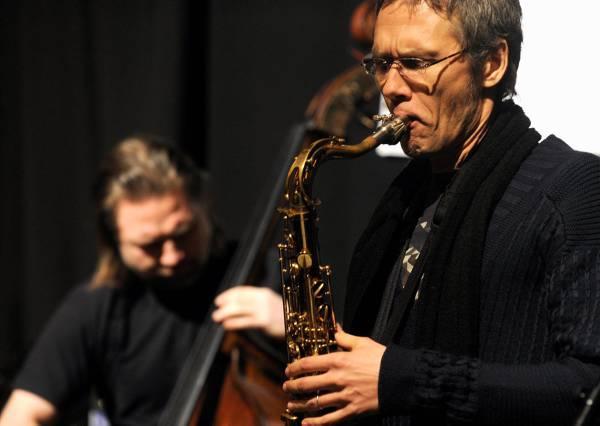 Ole Mathisen and Chris Washburne
Recordings featured in this episode in order of appearance:
"Standing Waves" performed by FFear from the 2012 album Mirage
"Eg rode meg ut (I rode out)" performed by Pelle Joner in 1958 from the Smithsonian collection of Norwegian Folk songs
"The Great Gig in the Sky" performed by Pink Floyd on their 1973 album "Dark Side of the Moon"
"Clarinet Piece" performed by Thelma Yellin Big Band
"Some Skunk Funk" performed by the Brecker Brothers live in Barcelona
Drum Solo performed by Bob Moses
"Papa Lips" performed by Bob Mintzer from the album Canyon Cove
"동네" performed by Hyun Chul Kim
"Methane Mambo" performed by the SYOTOS Band live in Washington DC, August 8th, 2010. Composed by John Walsh.
"Voyage into the Golden Screen" performed by NYNDK live in New York City, 2010
"Lyric Suite Part 1 Allegretto Giovale" composed by Alban Berg
"A Love Supreme, Part 1 – Acknowledgement" performed by John Coltrane on the 1965 album
"Other Side of Night" performed by FFear live in Norway this year
This episode of the Earfull was originally recorded on September 30th and released on December 4th, 2013. The cover art for the Earfull was made by Hallie Bean. I'd like to thank Ole Mathisen for sitting down with me and you for listening. For more information on Ole, just google him. As always, you can find the Earfull on the iTunes music store, and also on Facebook.