In this episode, jazz baritone saxophonist, composer, bandleader, playwright, writer, and social activist, Fred Ho discusses growing up in an abusive family, using music as a radical, and coping with cancer. Listen on Itunes!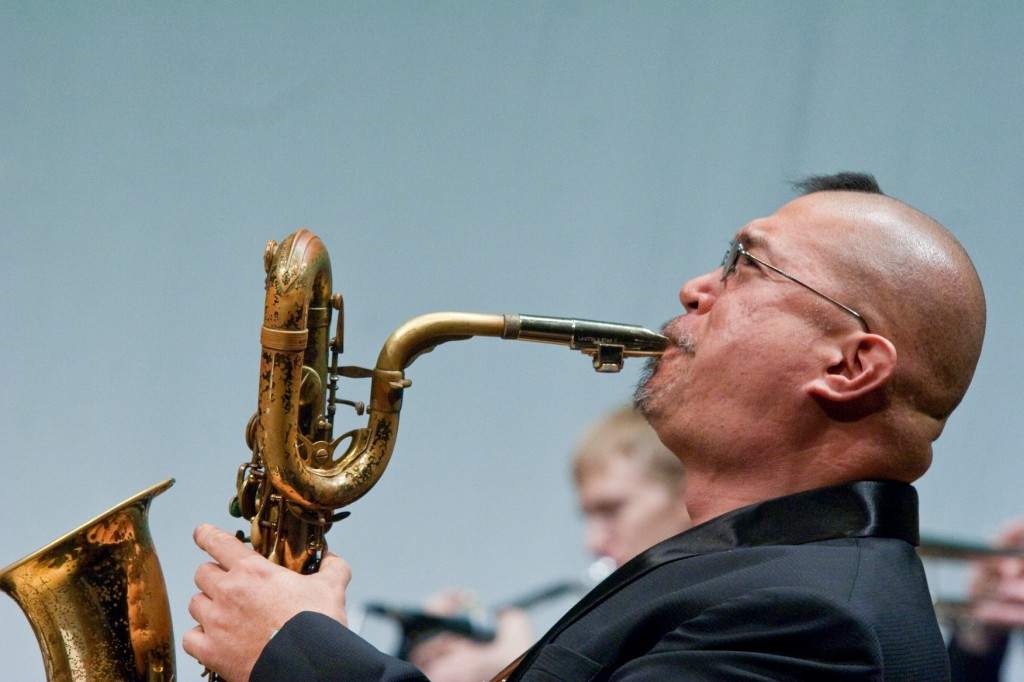 Fred Ho, born in Palo Alto in 1957 of Chinese descent, is perhaps best known for combining sometimes asynchronous tunes and melodies of various musical traditions, creating what many have described as both brilliant and chaotic sounds. He is the first to combine Chinese opera with traditional African American music. He leads the Afro Asian Music Ensemble (founded in 1982) and the Monkey Orchestra (founded in 1980). He currently lives in the Greenpoint section of Brooklyn, New York.
Ho holds a B.A. degree in sociology from Harvard University (1979). He has recorded for the Koch Jazz and Soul Note labels. Some of his most recent works include Deadly She-Wolf Assassin at Armageddon, which premiered in Philadelphia, Pennsylvania in June 2006, Voice of the Dragon I, II, and III. As Ho is a prolific composer, writer, playwright, his list of works grows continually. Some of his first CDs include Monkey 1, Monkey II, The Underground Railroad to My Heart (Soul Note), We Refuse To Be Used And Abused, and Tomorrow is Now!
Fred Ho both written and co-edited many books including: Afro Asia: Revolutionary Politcal and Cultural Connections between African Americans and Asian Americans, Legacy to Liberation: Politics and Culture of Revolutionary Asian Pacific America and Sounding Off! Music as Subversion/ Resistance/ Revolution.
Ho's contributions to the Asian American empowerment movement as an activist are varied and many. He is credited with co-founding several Asian American civic groups such as the East Coast Asian Students Union while a student at Harvard, The Asian American Arts Alliance in New York City, The Asian American Resource Center in Boston, and the Asian Improv record label.
In his 2000 book, Legacy to Liberation, Ho, recapitulating an aesthetic vision first presented in 1985, writes:
"Revolutionary art must…inspire a spirit of defiance, or class and national pride to resist domination and backward ideology. Revolutionary art must energize and humanize; not pacify, confuse and desensitize…
"I am adamantly against one-dimensional, so called "correct" proscriptive forms that petty bourgeois critics try to label as "political art." I'm also not in favor of the errors of socialist-realist art with its glorified "socialist heroes," but favor imaginative critical realism, a sensuous rendering of the colorful material world. Art can fill us with love, with hope and with revolutionary vision.
"Ultimately society must be transformed through the organization of people for socialist revolution. Artists can contribute a critique of capitalist society. This is critical realism: to criticize appearances and obscured social relations. . . Artists play key roles in affecting consciousness and can help to transform the working class from a class-in-itself to a class-for-itself."

On August 4, 2006, Ho was diagnosed with colon cancer. After chemotherapy, his health improved, but a second tumor was found on September 24, 2007. In 2009, he received the Harvard Arts Medal.
For more on Fred Ho visit his website, bigredmediainc.com
Fred Ho in his completely self-made apartment before our interview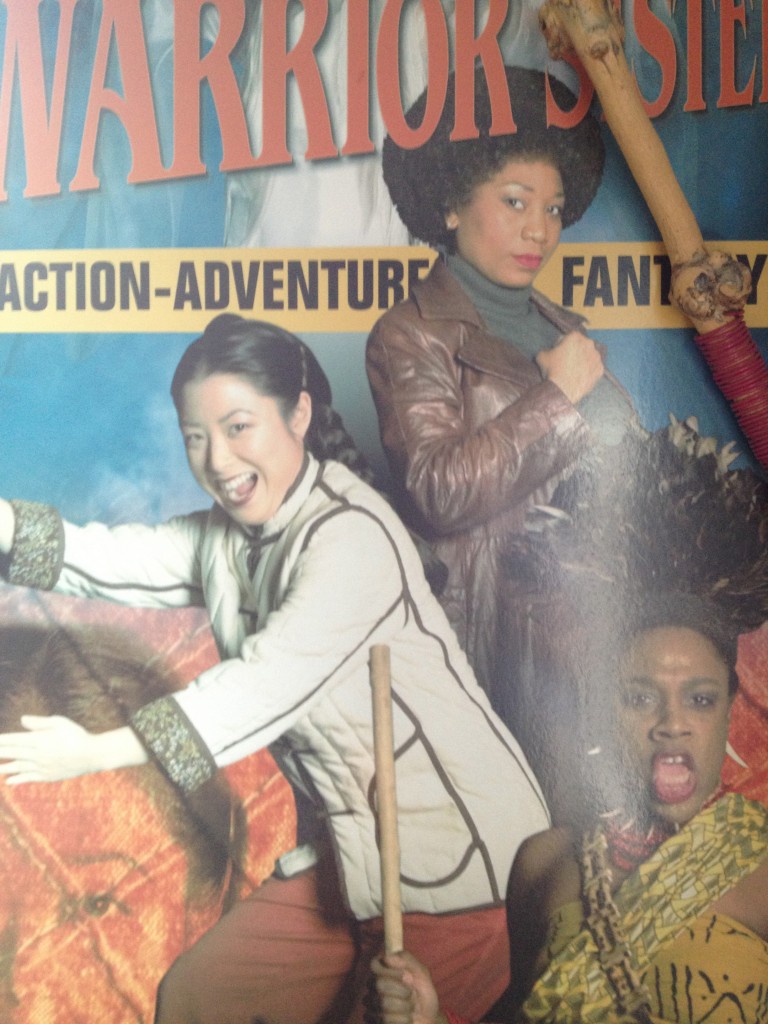 Concert Poster for Fred Ho's action-adventure fantasy "Warrior Sisters." Fun Fact: I was in this show when I was 5!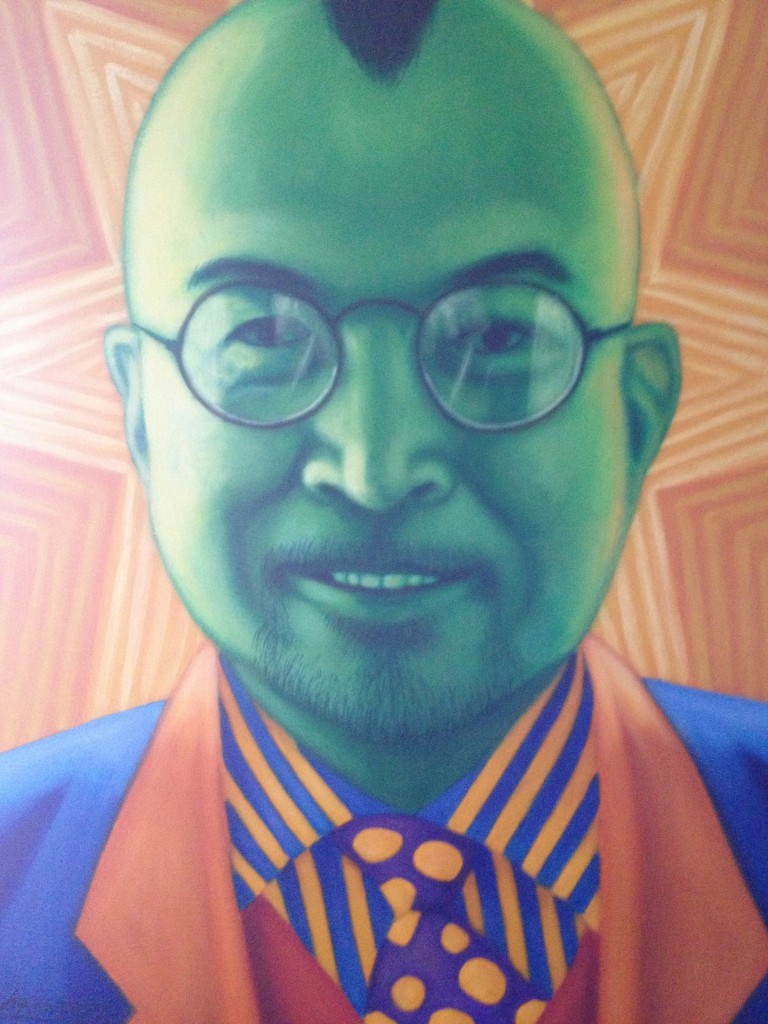 Painting of Fred Ho in his apartment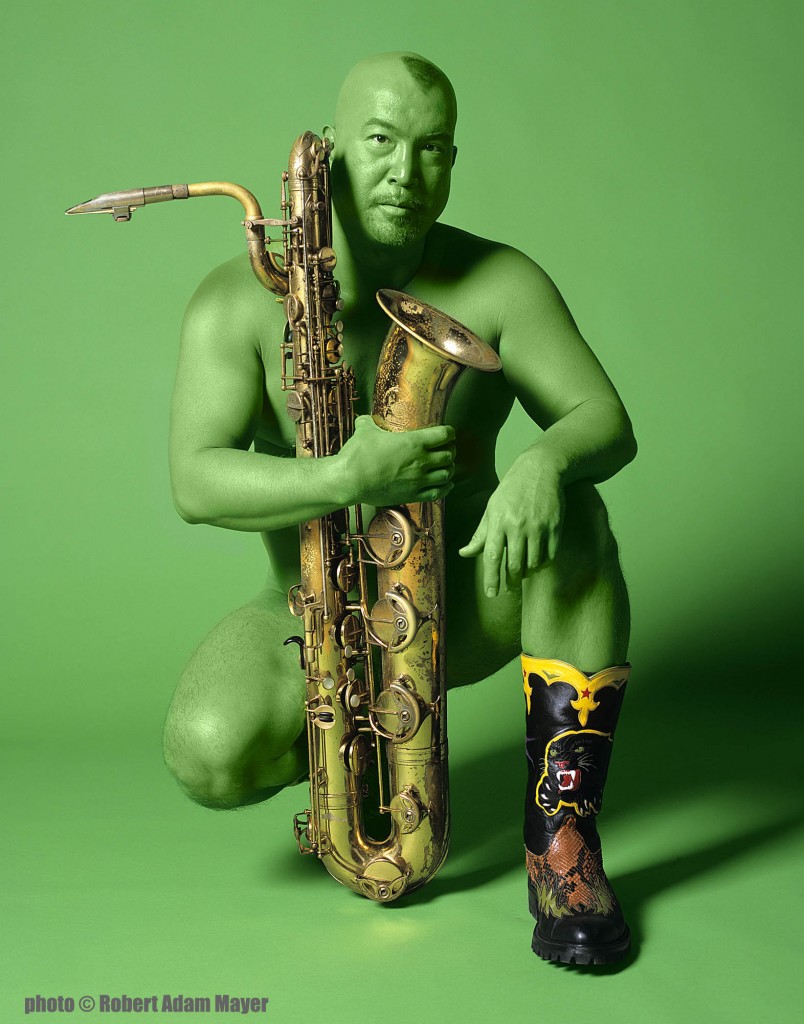 Recordings featured in this episode in order of appearance:
"Absolute Solo!" performed by Fred Ho [and the Afro Asian Jazz Ensemble] from the album Yes Means Yes, No Means No, Whatever She Wears, Wherever She goes! (Big Red Media, 1997)
"TMEA Flute Solo #3," composed by Anderson (No. 13 in Gb Major, Op. 21)
"2012-2013 TMEA All-State Saxophone Solo Etude #2 Largo Lagrimoso"
"Mission Impossible TV Theme Song"
"Jingo" by Santana from his debut self-titled album
"Hatian Fight Song/II B.S." by Charles Mingus
"Volunteered Slavery" performed and composed by Rahsaan Roland Kirk
"Door of the Cosmos" by Sun Ra Arkestra from the album "Sleeping Beauty"
"Yes Means Yes, No Means No, Whatever She Wears, Wherever She goes! Suite (fuck patriarchy!" by Fred Ho and the Afro Asian Jazz Ensemble (Big Red Media, 1997)
"Deadly She-Wolf Assassin at Armageddon!: Colonel Ulysses Sam Armageddon" by Fred Ho, Royal Hartigan, Masaru Koga, Wes Brown & Yumi Kurosawa from the 2011 album with the same name (as the song)
"Arrival in India" by Fred Ho & The Monkey Orchestra from the album "Monkey, Pt. 2"
This episode of the Earfull was originally recorded on July 24th and released on October 16th, 2013. The cover art for the Earfull was made by Hallie Bean. I'd like to thank Fred Ho for sitting down with me and you for listening. For more information on Fred Ho visit his website, bigredmediainc.com. You can find the Earfull on the iTunes music store, soundcloud, and Facebook.